At Haliburton Forest, we really like the winter! Yes, we pride ourselves on being a four season wonderland, where at any time of the year one can get away and soak up the beauty of the Forest. However, when the snow begins to fall and our 80,000 acres turn into the ultimate snowmobiling destination in Ontario, and the dog sled tours begin running, everyone around Base Camp gains a little extra spring in their step. There is an energy in the air throughout the winter season at Haliburton Forest that really can not be described… it's up to you to come discover it for yourself!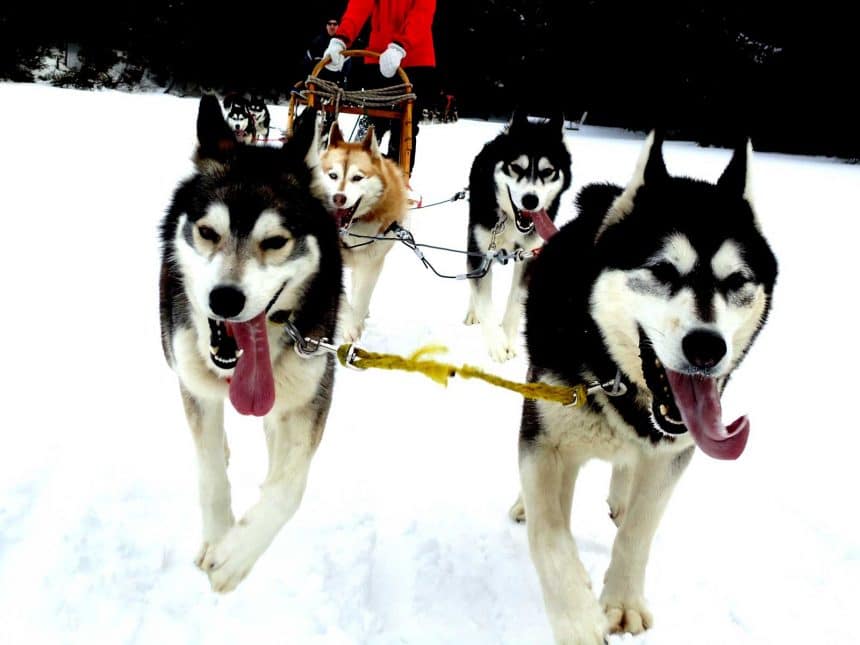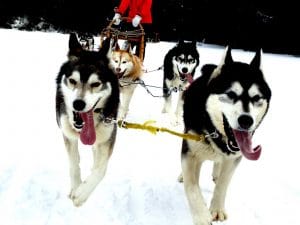 This year, staff at Haliburton Forest were fortunate to spend the annual Staff Day out playing in the snow, and what a day it was! The group divided up, with half taking off on snowmobiles to explore the Forest and the other half embarking on one of the largest dog sledding convoys the Forest has seen in awhile!
Recent months have brought quite a few new faces to the staff at Haliburton Forest… and these new faces would love to meet you. So, the next time you are around Base Camp, at the office, or out in the Forest and you see a staff member, please stop and introduce yourself, as we thoroughly enjoy getting to know the people that love the Forest as much as we do!
From all of us at Haliburton Forest, have a safe and happy holiday season and we hope to see you in 2014!