6th Annual Speciality Lumber and Character Log Auction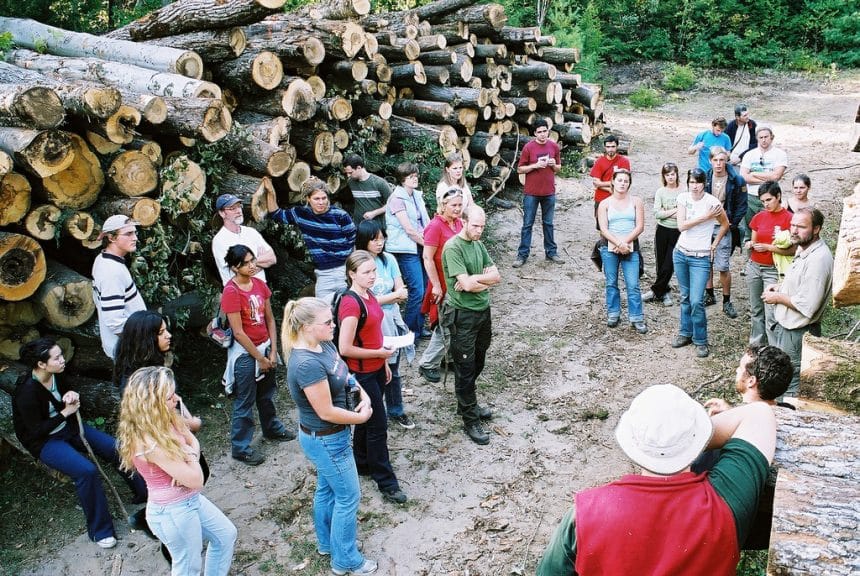 Wood-aficionados are welcomed to our annual Specialty Lumber and Character Log Auction. At this event, Haliburton Forest offers a large variety of wood related products. From run of the mill lumber and timbers, to rarities and oddities. We will have hard and softwood lumber in a variety of dimensions and grades. Bird's Eye Maple, Tiger Beech, Flaming Birch, oversized Pine and Hemlock, as well as speciality Oak and Cherry may be available. Other auction items may include: burls, spalted wood blanks and ingrown trees from small to mammoth proportions.  This is an outdoor event that will run rain or shine. Participants should make sure to dress appropriately for the weather.
Attendees will be able to view lots on Friday, May 11 until 10:00 am on the auction day. Haliburton Forest will have generated all wood products on auction and as such they originate from sustainable forestry practices. We will have a mobile mill on-site for customized milling of purchased logs. Buyers can arrange delivery of purchased lots after payment.
Cost: There is no registration fee for this event. Buyers can make payment for purchased items by Visa, MasterCard, Cash or Debit.
Please pre-register by emailing info@haliburtonforest.com
Come for the logs, stay in accommodations. While you are here, enjoy learning more about the forest with our Celebration of Research, or a visit to the Wolf Centre.