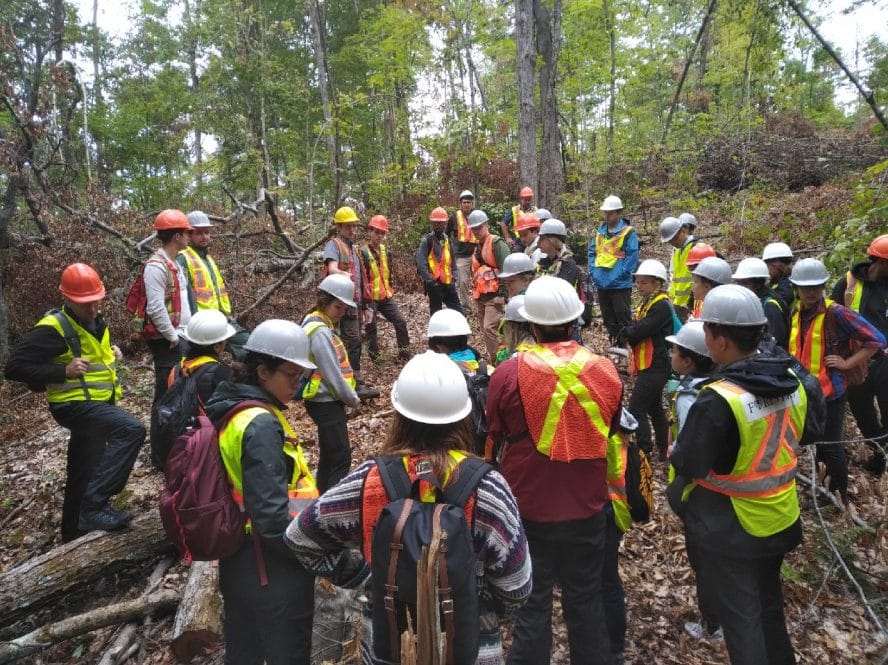 This event has been cancelled due to the COVID-19 Provincial Emergency Brake.
The Haliburton Forest Base Camp has a history that is more than 120 years old.  Even the forest around Base Camp is a place of constant and surprising change.  Join the Forest Management Staff of Haliburton Forest and hear how people, events and ecology have shaped the little ridge of land between Kennisis and Redstone, and how it may continue to change in the future.  This will be a 2 hour guided walk around Base Camp and some of Haliburton Forest's nearby hiking trails.
Forestry Tours will run Sunday, Thursday and Saturday of the 'March Break' this April.
Book now: Here